The Benefits Of Adding Art To Your Business Space
Dec 21, 2020
For some businesses, including art pieces in the space can be considered a nicety and not a necessity. However, when it comes to productivity, communicating your brand message and improving morale, art brings countless benefits to a business space. Read on to find out why.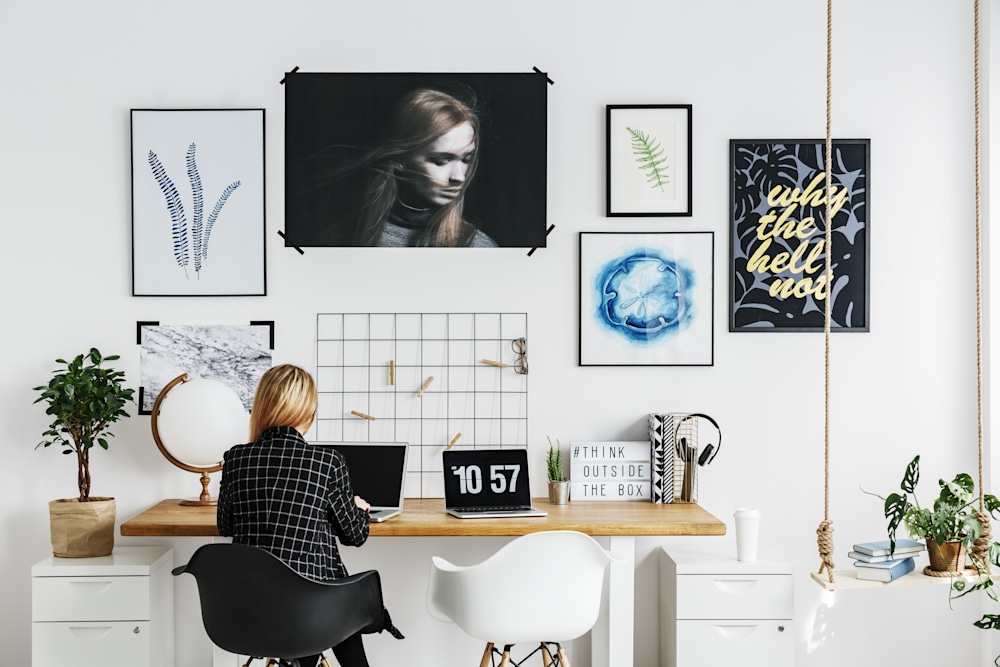 Communicates Brand Message
Including art in your business space provides visual cues that help communicate your brand message. For example, a yoga studio may include art pieces that showcase nature to emulate a calming environment. Alternatively, a vet may have paintings of dogs, cats or other animals they provide care for.
Depending on your colour scheme, business owners can include art pieces that compliment their interior design. In fact, Buy Art Now can alter the colour theme of select artworks to ensure they fit our clients colour scheme.
Reduces Stress Levels
Art can prompt us to take a small moment out of the day to contemplate, relax and be mindful. The trend of creating a pleasing work environment for staff has continued to rise in popularity in recent years. High ranking companies for the best places to work tend to have art collections in their business space.
Encourages Discussion
Art can challenge the mind and prompt us to analyse what we are witnessing. It works as a social connector that can build relationships between people that previously may not have been established without the presence of art. This can be applied particularly in a corporate context, where art can be the vehicle for networking and enhancing customer relationships.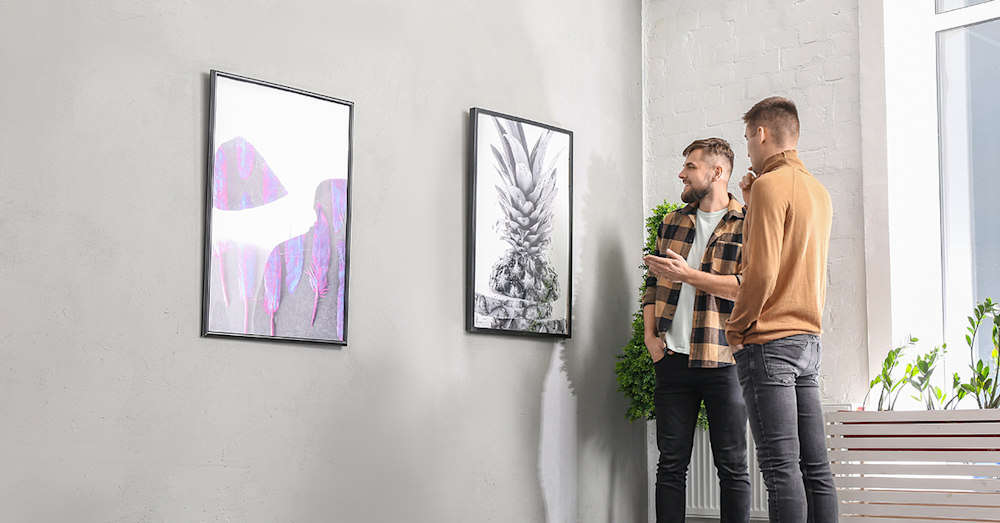 Inspires Creativity
Including art in the workspace energises people that enter the space - like your employees or customers. It sets the tone for your business and reflects the attitude you want your business space to emulate.
Breaks Up & Defines Rooms
For open plan office spaces or collaborative areas, including varied art pieces helps to break up the space. Obviously larger spaces can accommodate more art, but in these cases, some businesses opt for a feature wall for their art. Additionally, in lunch spaces, art is increasingly being used as a focal point where people tend to congregate.
Boosts Community Relations
Many businesses include art in their space to support their local community. Supporting local arts boosts their local community and fosters goodwill. Often, companies showcase most of an artist's collection in their business space. As a result, an artist's work is likely to be exposed to more people in a corporate collection compared to a museum collection, as museums tend to show only a few select pieces from an artist's collection.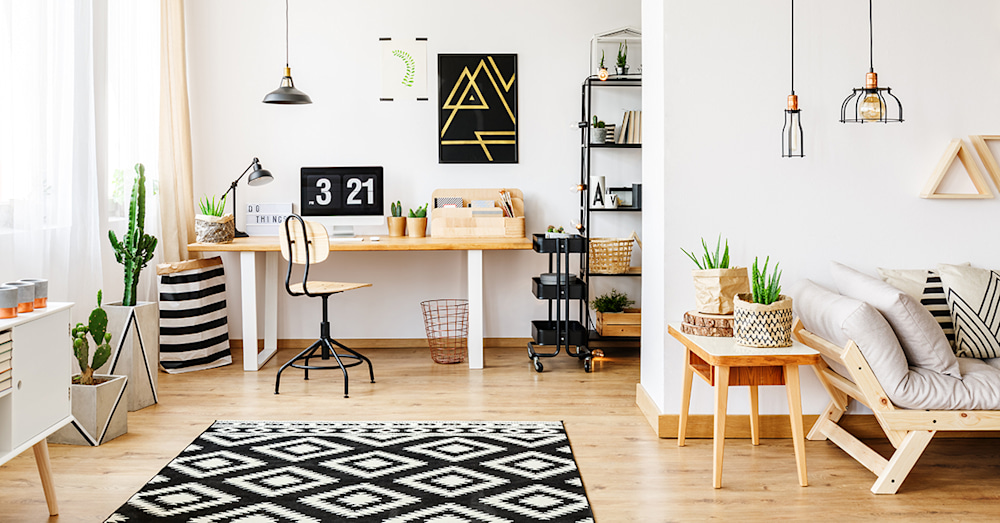 There are so many reasons to include art in your business space. Art boosts employee productivity and wellbeing, inspires creativity and helps to define your brand message. If you're after art pieces for your business, BuyArtNow stocks many pieces and collections from a diverse range of artists. You can shop for art by artist, new artwork, original artwork, subject, colour theme or styles. To find out more, contact us today!